Welcome to Poorvi Enterprises
Company's Outlook- We here at Poorvi Enterprises are aware of raw fact that we are into a segment of dedicated and sophisticated Medical Equipment and Surgical Devices service arena, where we somehow or the other directly and indirectly become a part, to deal with and take care of the health and well being of and individual who suffers of different sort of health problems, injuries, accidents etc…. ensuring that, there is no compromise made with any of the patients of any category.  We here at Poorvi Enterprises acknowledge the truth that "Every Individual's Life is Valuable".  Since the inception of Poorvi Enterprises, empowering the Hospital Industry irrespective of Government, Non-Government with the Highest Quality, Durable and Ultra Modern, state-of-art technology medical devices, gadgets, equipment and peripherals has been the core motto.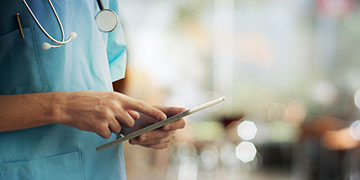 The undying zeal to provide the Hospital Industry with the best of its class equipment, an pledged effort has been put into, by the team of Poorvi Enterprises that paves the path to win the trust of each and every Hospital and business partners, those who gave us an opportunity to get associated with them. Not only we appreciate, we undertake every action so as to extend that extra bit of support and services which opens the gateway of long term association and mutual growth. For every Poorvian: Quality is a Culture and Service is a tradition.
Year 1999, will always be remembered as the benchmark for every Poorvian, for it was in this year that Poorvi Enterprises was incorporated and started its operations. On this day Poorvi Enterprises is an ISO 9001:2000 Certified Company. For all of us here at Poorvi Enterprises "Effort Spells Success" is the motivating factor and guideline, which has resulted in making Poorvi Enterprises one of the "Leading Importers and Distributors of Medical Equipment and Surgical Devices" for some of the most reputed and highly acclaimed Government and Non-Government Hospitals in India. Poorvi Enterprises takes this opportunity to announce that since our inception in the year 1999 that, not only we have been able to make presence in most of the Indian geographical area but also have been able to make a mark of conviction in the Hospital Industry.
Ever since Poorvi Enterprises got incorporated, ever Poorvian has added its individual resources in making Poorvi Enterprises achieving its goals and objectives of empowering the Hospital Industry segment with updated, reliable and affordable Medical Equipment and Surgical Devices.
1999  – Goes into business with Pharma and Surgical Products.
2002 – Shifts into its Registered Office at Aashiana, Lucknow.
2003 – Joined hands with SGPGI, Lucknow
2011 – Associated with BHU Medial College, Varanasi
2013 – Joined hands with KGMU, Lucknow for its Shatabdi Hospital
2017 – Signed up with US/European brands like Esaote, Dragger, and Karl Stroz.  
"Excellence is not a skill, It's an attitude"
Contact us now for surgical devices & medical equipment